Oakland Heights WatchDogs are on the O.H.E. campus volunteering. If you are a male father figure or parent and want to volunteer for a half day or whole day or just a few hours, contact Liz Mullins at
liz.mulllins@russellvilleschools.net
for more information or to sign up.

Oakland Heights flu clinic will be Wednesday, October 18th from 8:30-11:30. Please return completed flu and FERPA forms to school as soon as possible.

1st Quarter Awards Assemblies: Wed. October 25th: 8:30 Kindergarten, 1:15 First Grade, 2:00 Second Grade Thurs. October 26th: 8:30 Third Grade, 1:15 Fourth Grade

School will be dismissed 10/23 and 10/24. Please check your child's backpack today and return the conference time preference sheet to your child's teacher as soon as possible.



Watch Dog Dad Night at Oakland Heights Thursday night from 6-7 pm. Hope dads and kids can come!! Questions? Call 968-2084

The Child Nutrition Department would like to remind parents that a new application must be filled out each year to qualify for free and reduced meals. If you have not filled one out for the 2017-18 school year please fill one out as soon as possible. You can complete an application online at
http://russellvillesd.nlappscloud.com
or obtain a paper copy from your child's school.

A packet of back to school forms were given out at Open House/Meet the Teacher. Please return any remaining forms tomorrow. Our office is staff is working hard to update student information.

Important Dates for Grades K-4: Tues. 8/8-Meet the Teacher/Open House 4:00-6:00 Please bring your child and come and meet his/her teacher. Drop off school supplies and let the teacher know your child's method of transportation home. Teachers will have a short presentation beginning every 30 minutes. After you meet the teacher, please stay for an ice cream sundae. FYI..The Boys and Girls Club after school program will begin on 8/21. All students who plan to attend the B&GC must register or update their registration at the B&GC prior to 8/21. Please let us know in writing if your child will attend the B&GC. Mon. 8/14-7:50 classes begin!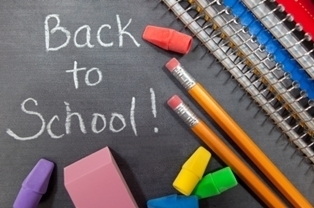 Welcome to the Oakland Heights Live Feed. This is a place where you can receive updates on information and will help you stay involved with the things happening at Oakland Heights. More information will be coming soon one how you can access our new webpage information.


SUMMER HOURS The Oakland Heights office will be open from 8:30-3:30 (with lunch from 12:00-1:00) until 6/16. We will re-open with the same hours on Monday, July 24th.

Welcome to the new Oakland Heights website!