RHS Seniors are invited to the Senior Breakfast on Monday, August 15th beginning at 7:15 am. The breakfast is held at The Center for the Arts. It's going to be a great year! #ForwardRSD #Classof2023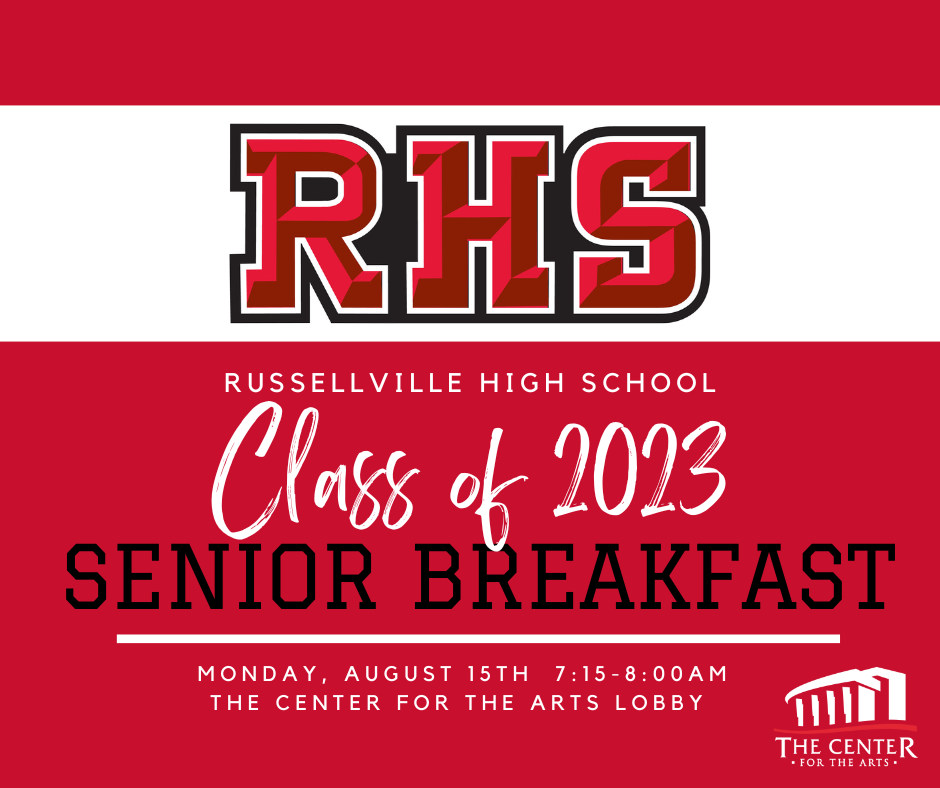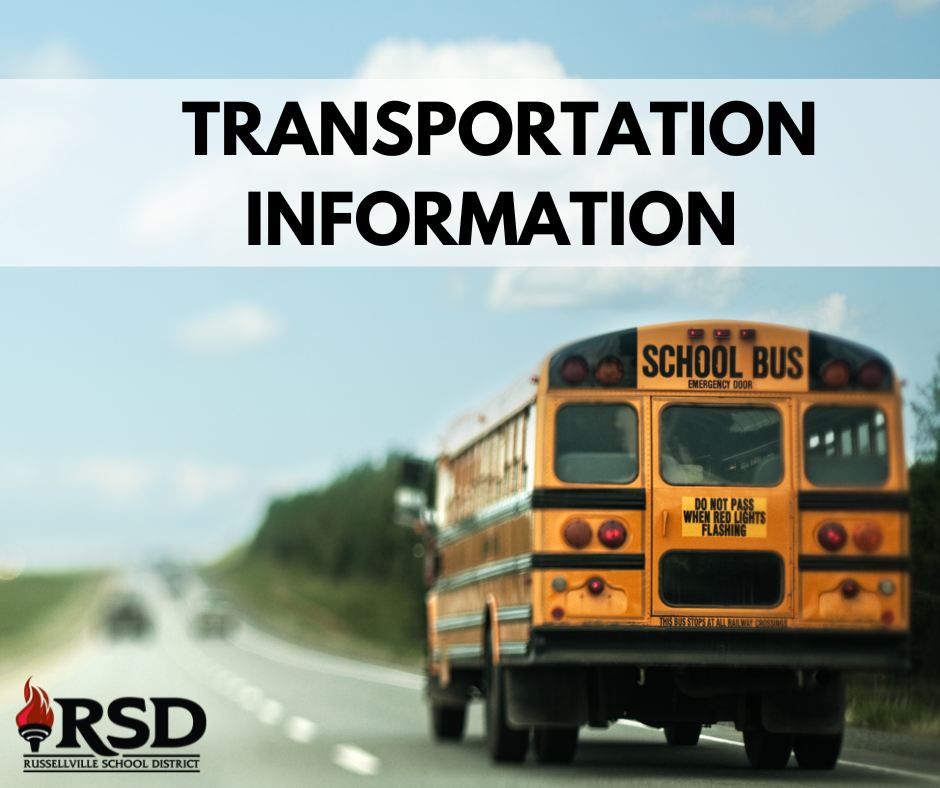 RSD secondary schools will host Open House tonight, August 11th. Please see the schedule below: RIS 4-6 pm RMS 4-6 pm RJHS 4-6 pm RHS New Student & Sophomore Orientation 5-6 pm RHS Open House 6-7 pm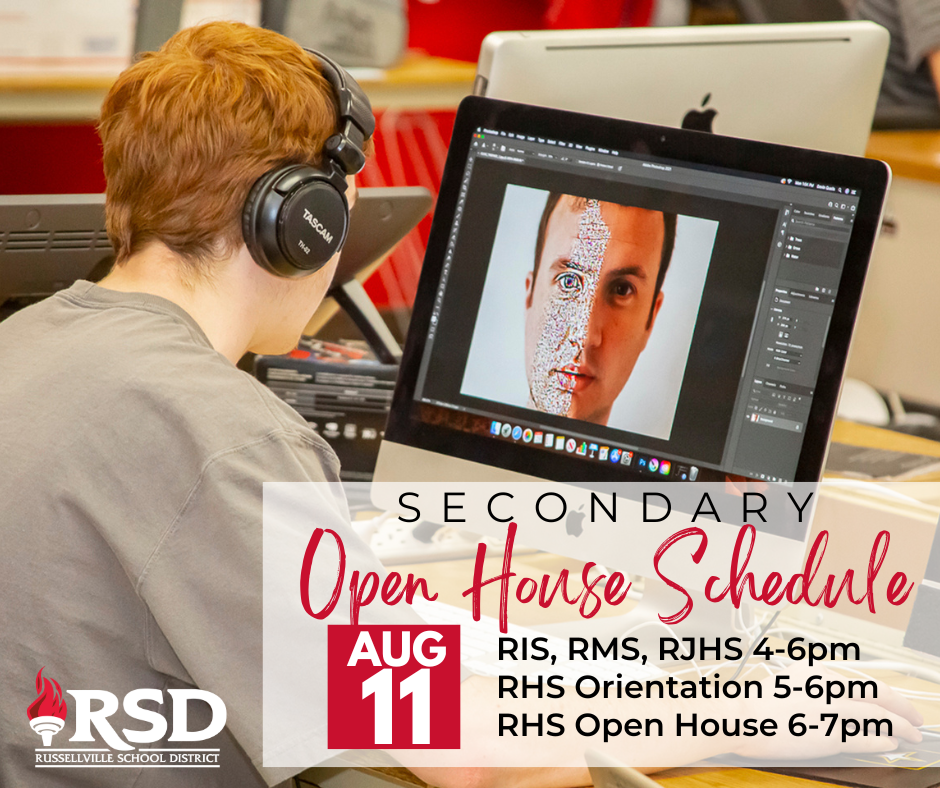 IMPORTANT INFORMATION: All RSD buildings and offices will be closed Thursday, August 11th and Friday, August 12th for districtwide professional development.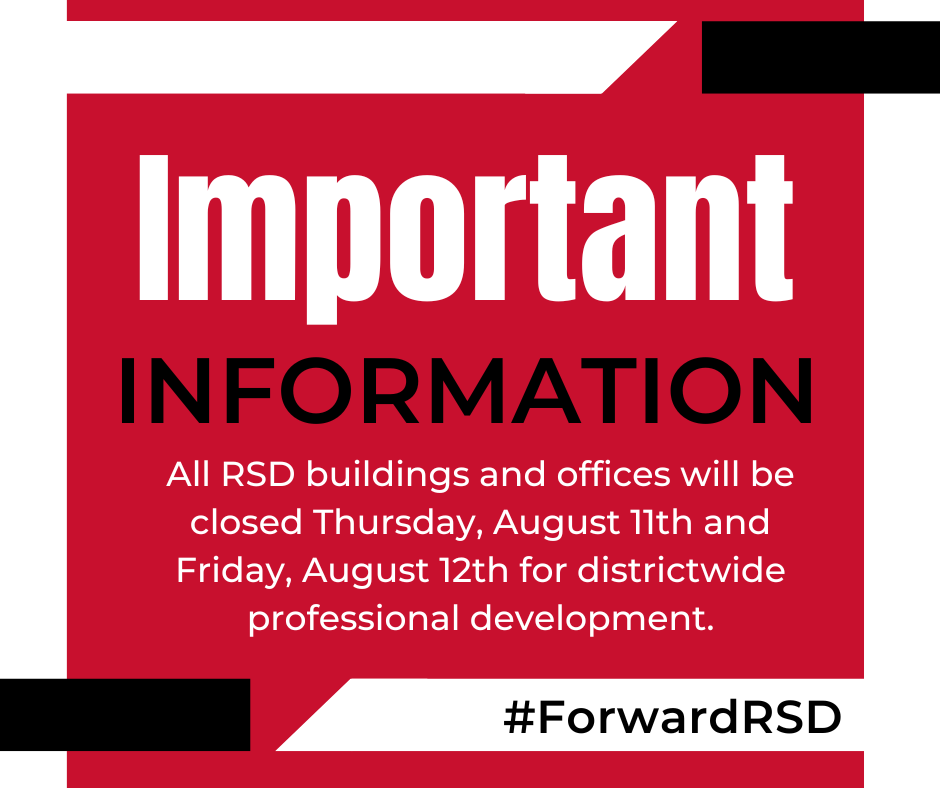 Dr. Ginni McDonald, RSD Superintendent, and Chrissy Clayton are attending the Russellville Area Chamber of Commerce Business Expo tonight. The Expo will be open tomorrow from 9am-3pm. Please stop by the RSD booth! #ForwardRSD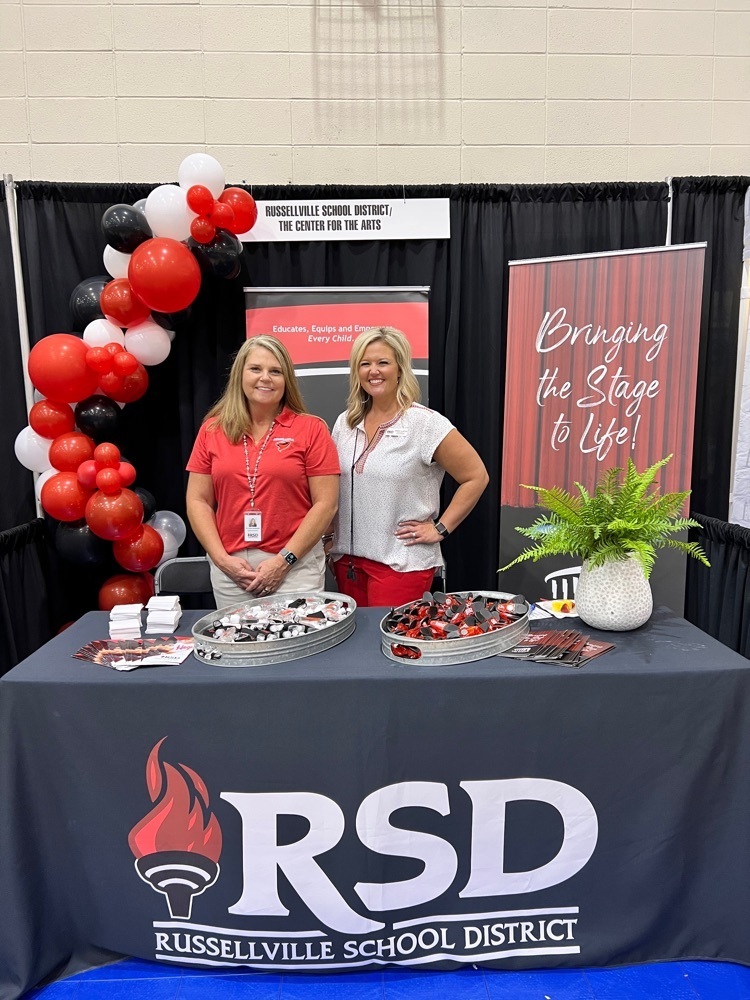 RSD elementary schools will host "Meet the Teacher" today, August 9th, from 4:00 p.m. - 6:00 p.m. at each campus. This is a come and go event for students to meet their teacher and see their classroom. It's going to be a great year! #ForwardRSD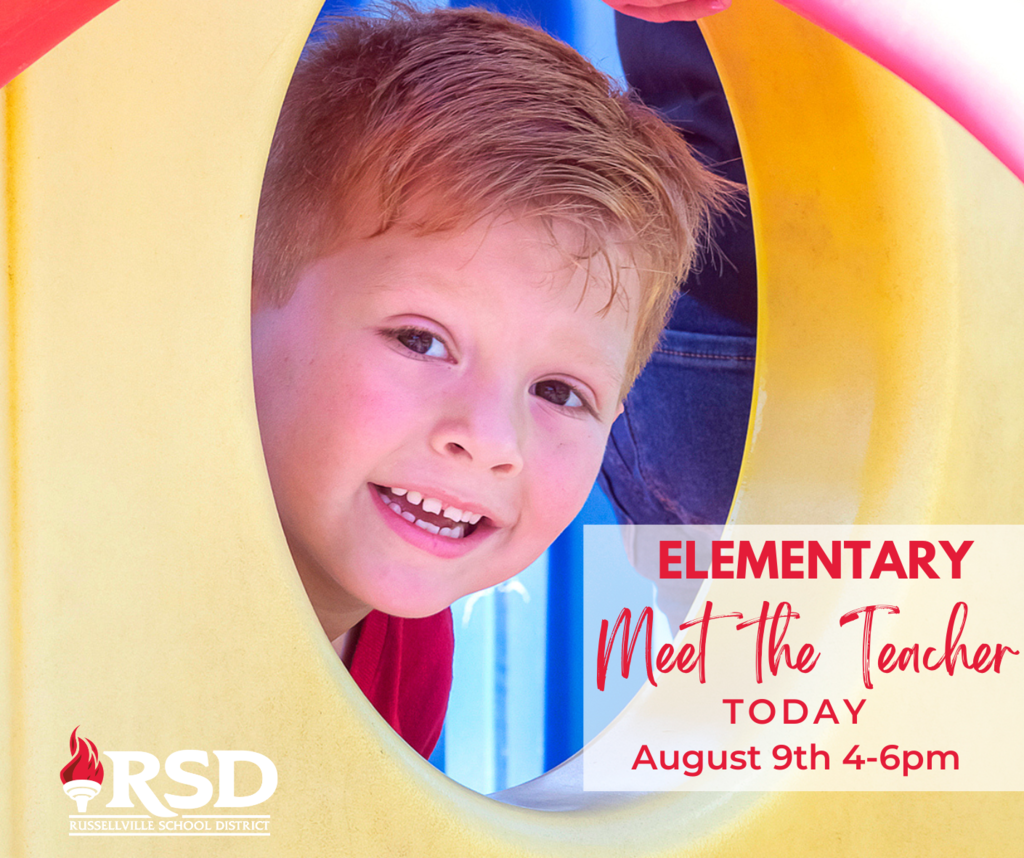 RSD Board Member Spotlight: Georganne Rollans Mrs. Rollans is a former RSD Elementary School Principal and says her favorite part of RSD is all of the teachers and students. Learn more about Mrs. Rollans and her RSD Why below: #ForwardRSD

Returning RSD student registration is now open! Emails have been sent, but please be patient as they are sent gradually. Please check for emails sent from Arkansas State Department of Education. The subject line will say Russellville School District Returning Registration for "your child's name". If you have not received an email for your child by Tuesday, August 9th, please contact your child's school. For more information and instructions, please visit the RSD website:
https://www.rsdk12.net/article/799219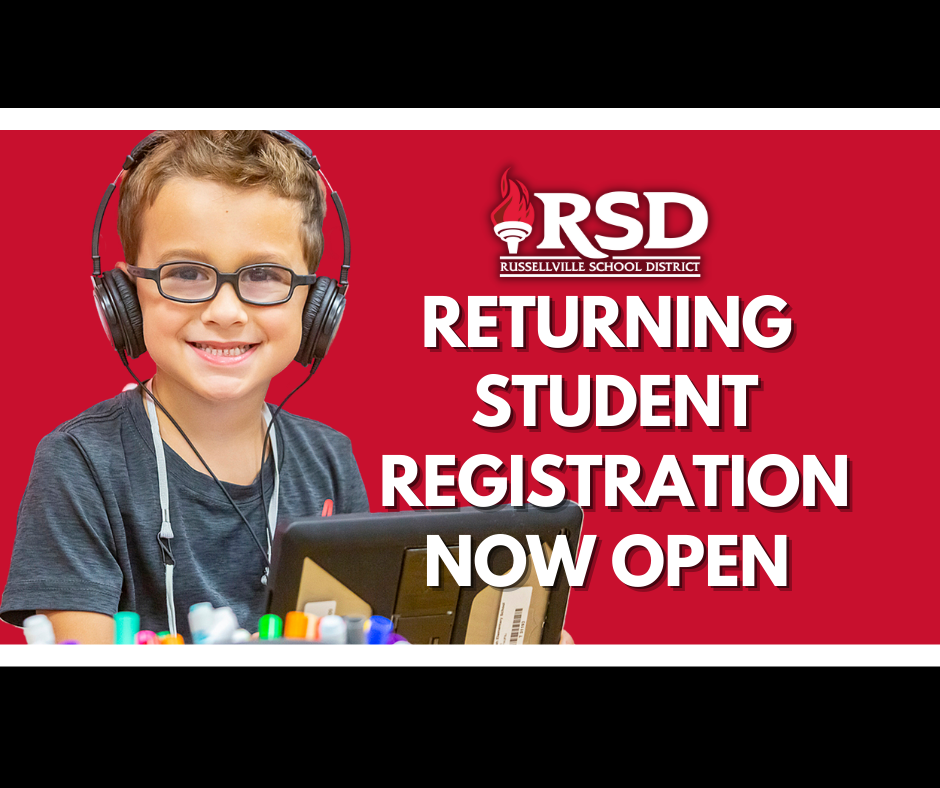 The RSD Board of Education has raised the Base Teacher Salary to $45,000 & approves $1,000 bonus for all staff. This is the largest salary raise in RSD recorded history. #ForwardRSD Please read more here:
https://www.rsdk12.net/article/798956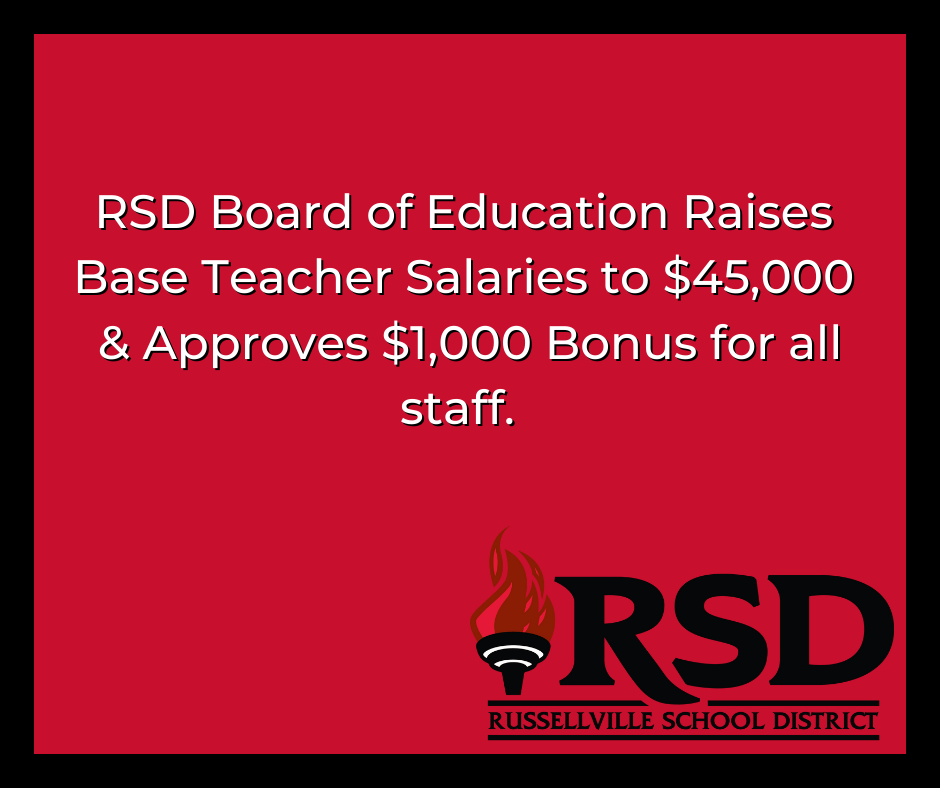 We had a great turnout for Meet the Principal at Dwight & London Elementary! Just 12 more days until the 2022-2023 school year begins! #ForwardRSD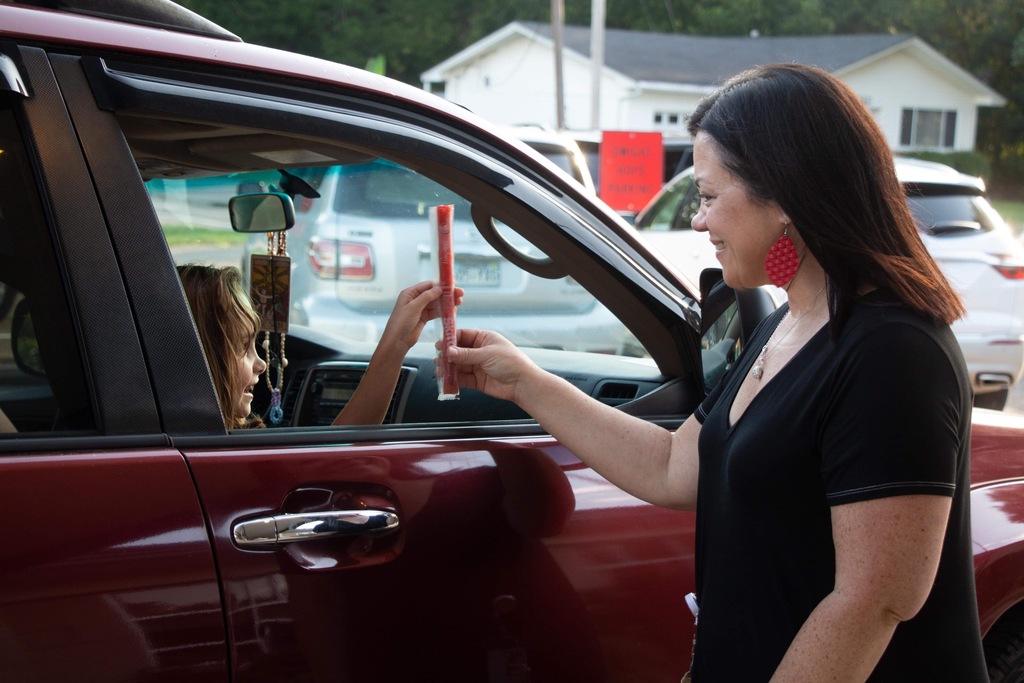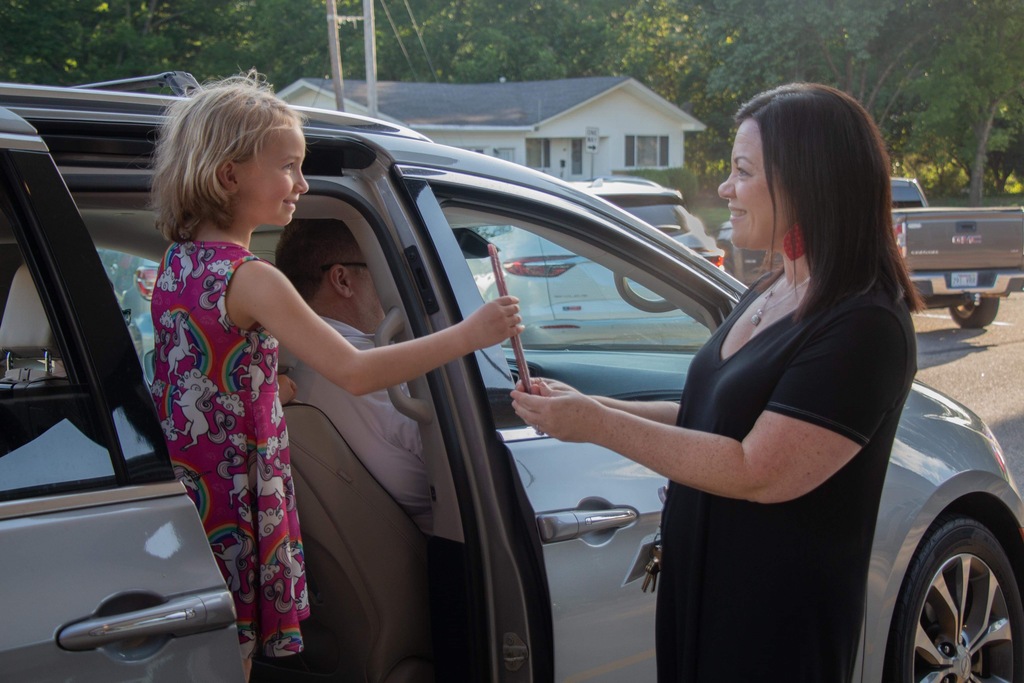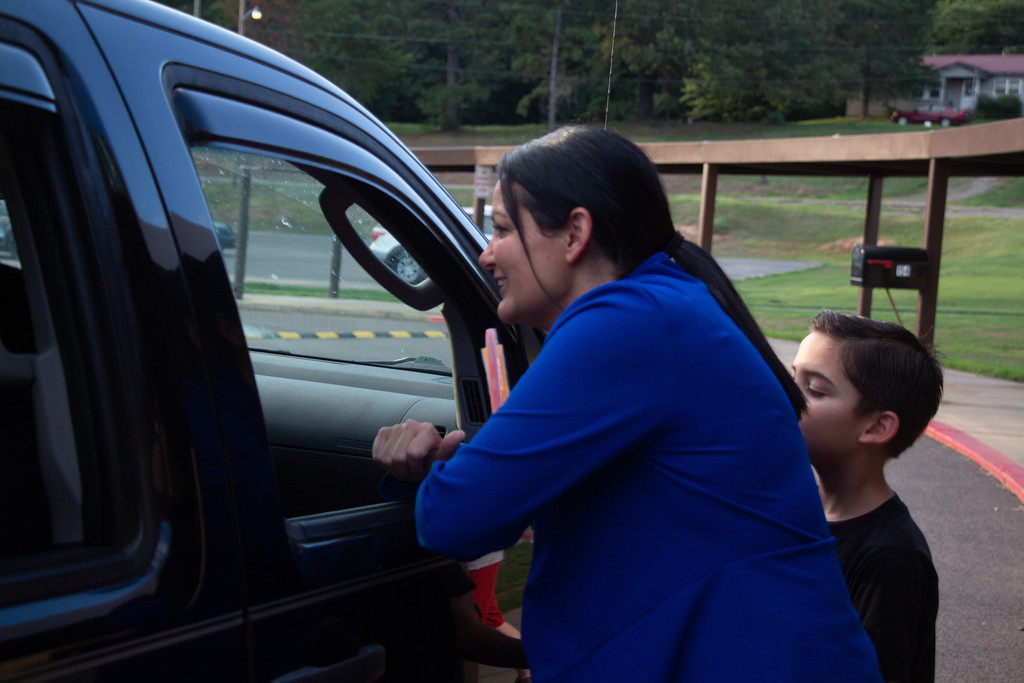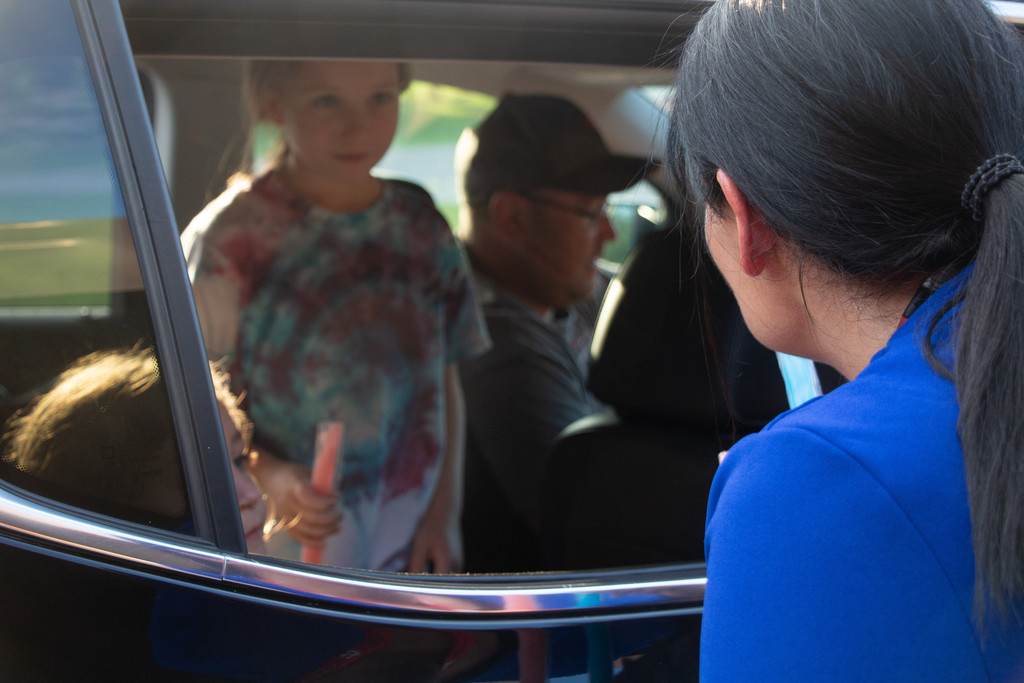 Dwight Elementary and London Elementary are both welcoming new principals this year! You're invited to drive thru tonight between 6:30-7:30 for a popsicle from your principal!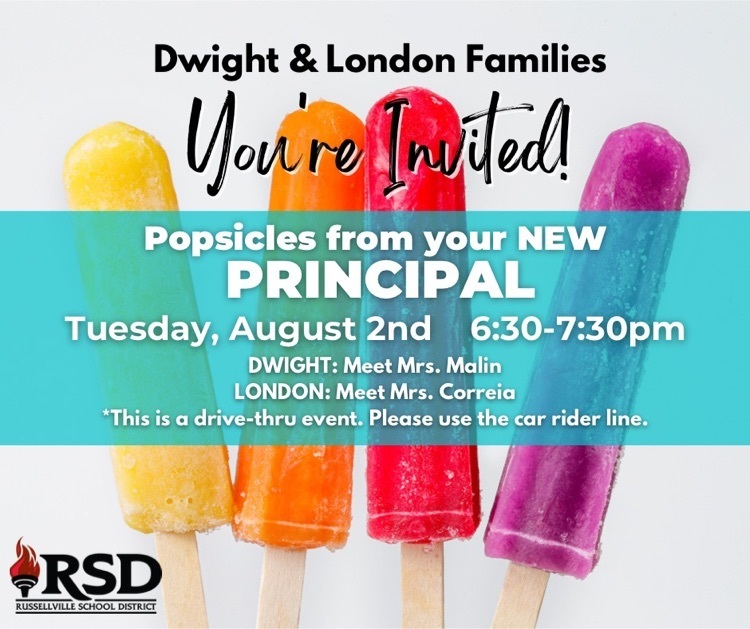 Drop in and meet Mr. Brad Ray, new Russellville High School principal, today at The Center for the Arts between 12:00-1:00 P.M. or 5:00-6:00 P.M. Students, parents, teachers and community members are invited to welcome Mr. Ray to Russellville. #ForwardRSD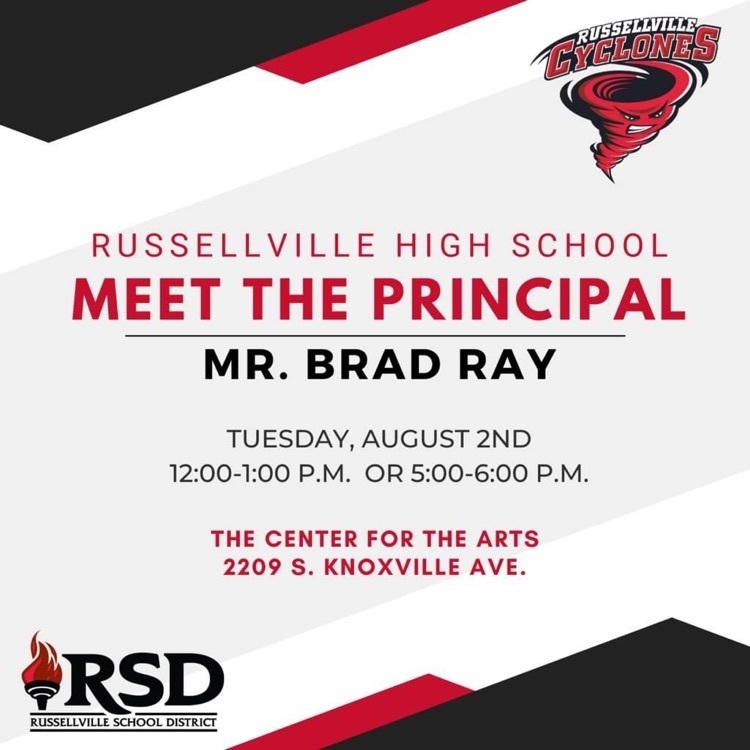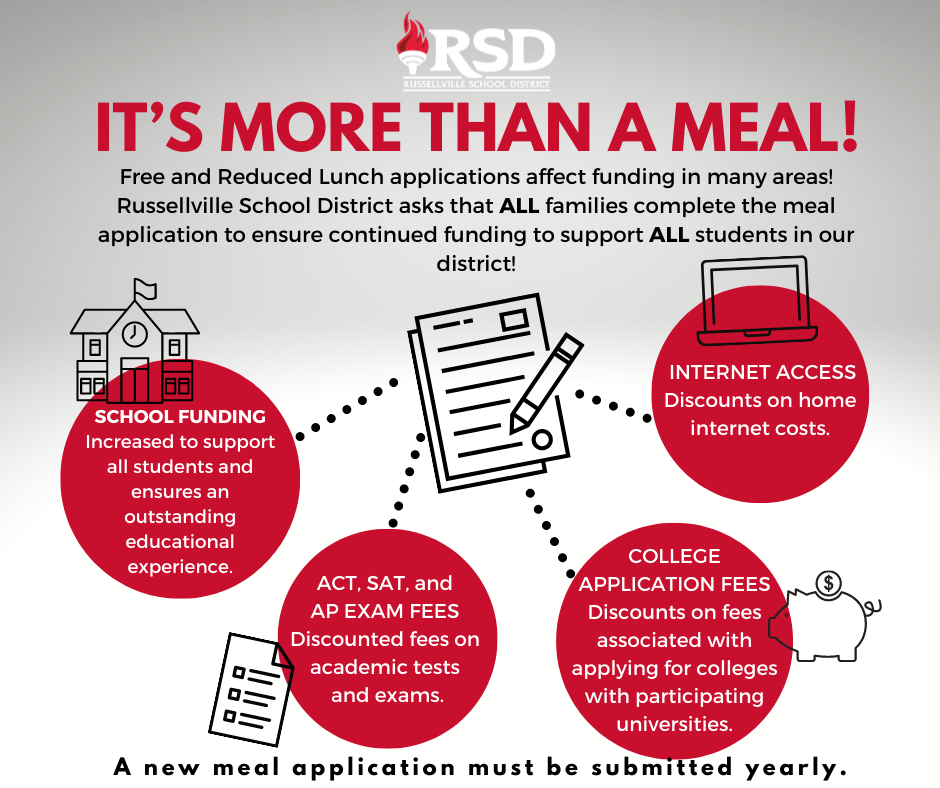 Russellville High School students may pick up their laptop and schedule in the RHS Library this week according to the schedule below: Tues 8/2: Seniors 11:30-3:30 Wed 8/3: Juniors 11:30-3:30 Thurs 8/4: Sophomores 8:30-3:30 Friday 8/5: Make Up Day 11:30-3:30 Each student will be required to sign and return a Computer User Agreement Form and a Laptop User Agreement Form. $5 Parking permits are also available during this time. Other Important Dates: Thurs 8/11: Orientation at The Center for the Arts 5-6pm Thurs 8/11: Open House 6-7pm Mon 8/15: Senior Breakfast at The Center for the Arts 7:15-8am Mon 8/15: 1st Day of School If you have questions, please contact the RHS office at 479-968-3151.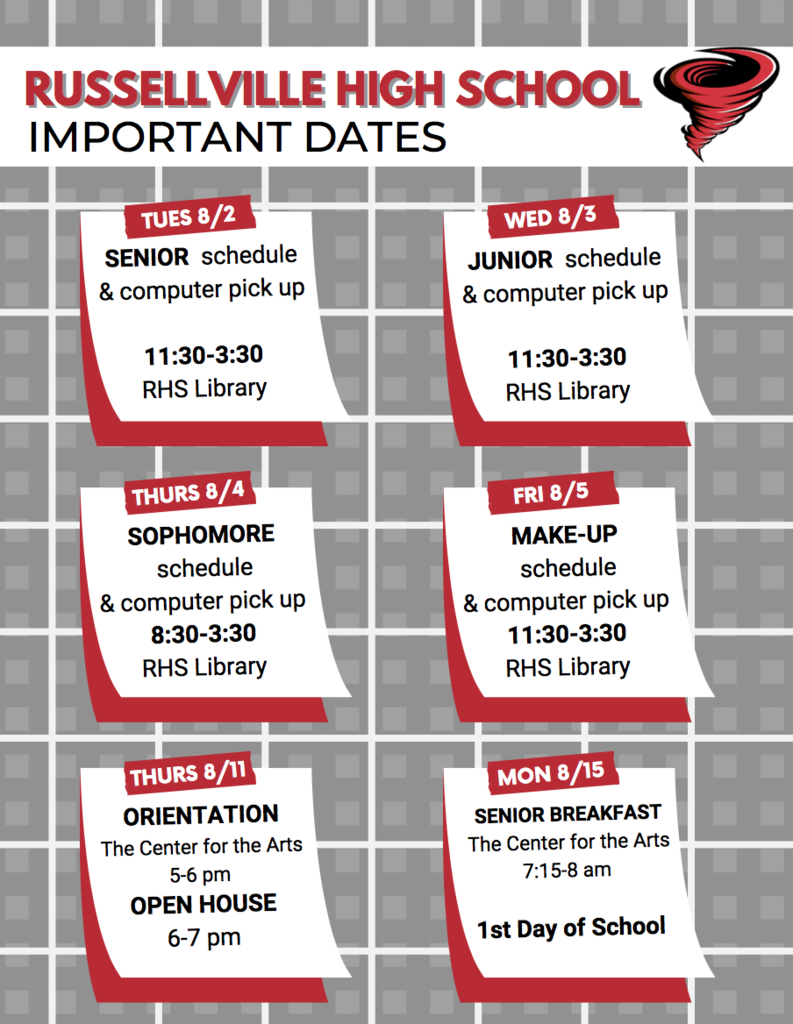 RSD Board of Education Spotlight: Don Jacimore Mr. Jacimore is a former RHS graduate and has a family full of RSD Educators! He says, "Teachers and students will always be my why." Learn more about Mr. Jacimore below: #ForwardRSD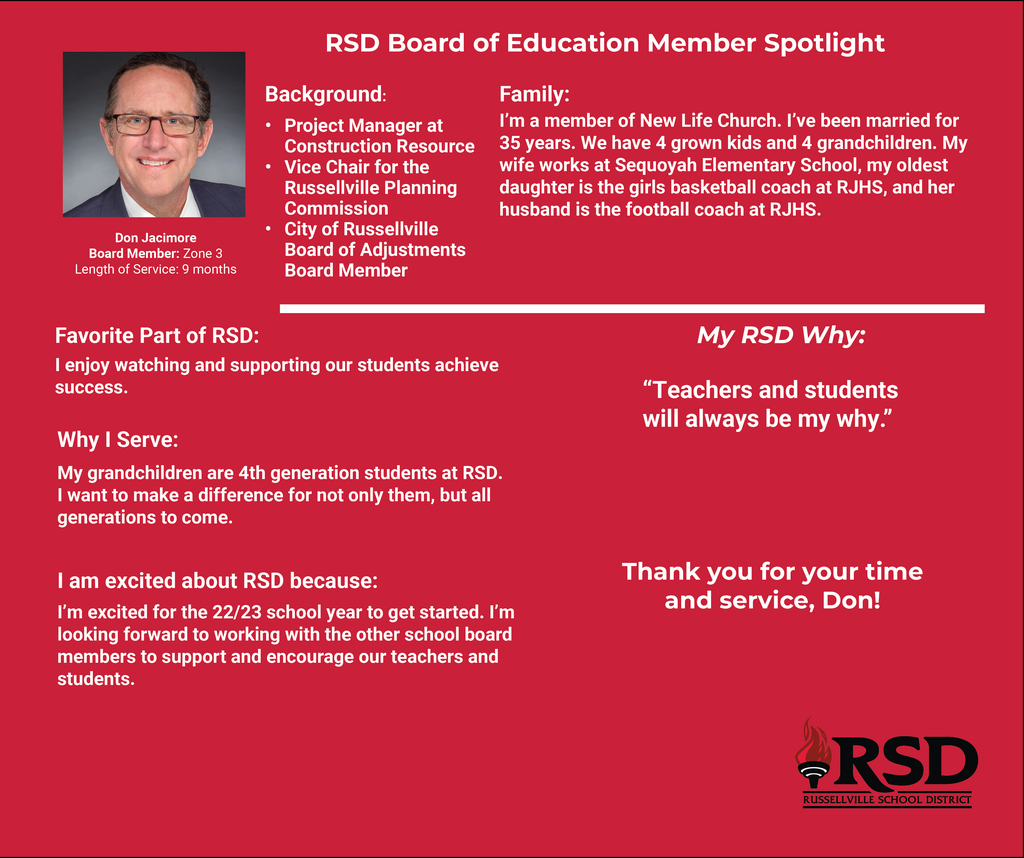 This group of RSD administrators and educators are spending three days at the High Reliability Schools Institute. The HRS framework was developed to guide districts and schools in a successful school improvement process that is well-organized, coordinated, collective, and systemic. It encourages educators to concentrate their efforts on five key areas: 1. Safe, Supportive, and Collaborative Culture 2. Effective Teaching in Every Classroom 3. Guaranteed and Viable Curriculum 4. Standards-Referenced Reporting 5. Competency-Based Education #AchievingExcellenceTogether #ForwardRSD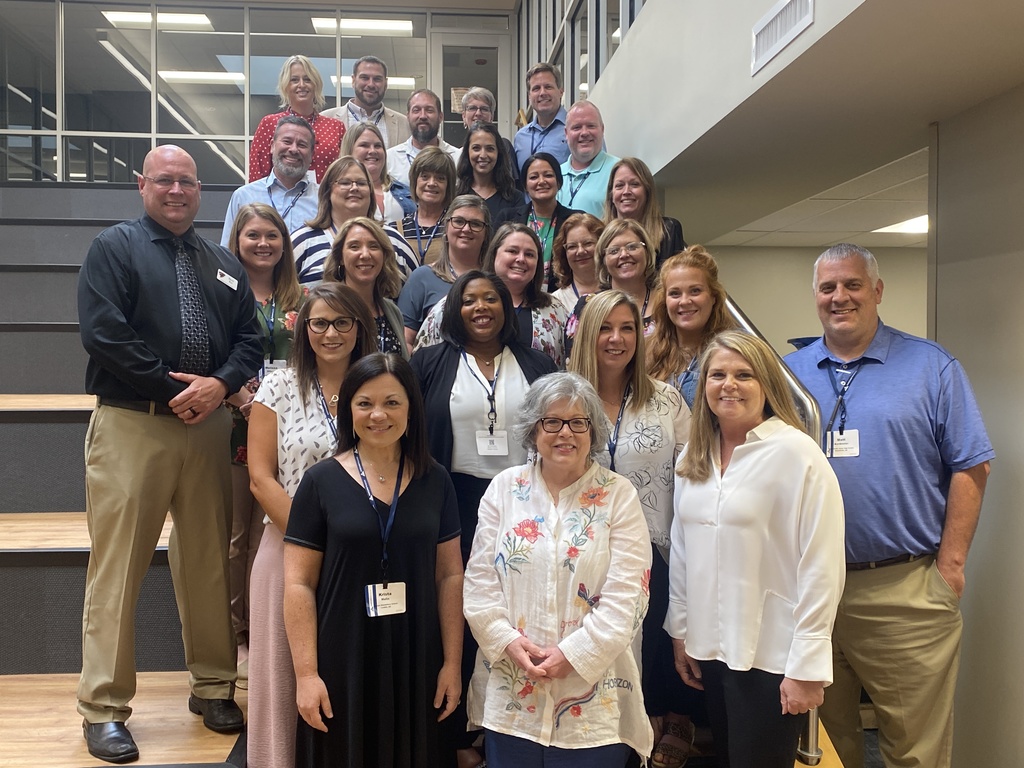 Dwight & London Families are invited to POPSICLES FROM YOUR PRINCIPAL! Please make plans to stop by and meet your new principal on Tuesday, August 2nd from 6:30 - 7:30 P.M.. For this drive thru event, please remain in your vehicle and follow the regular car rider procedures.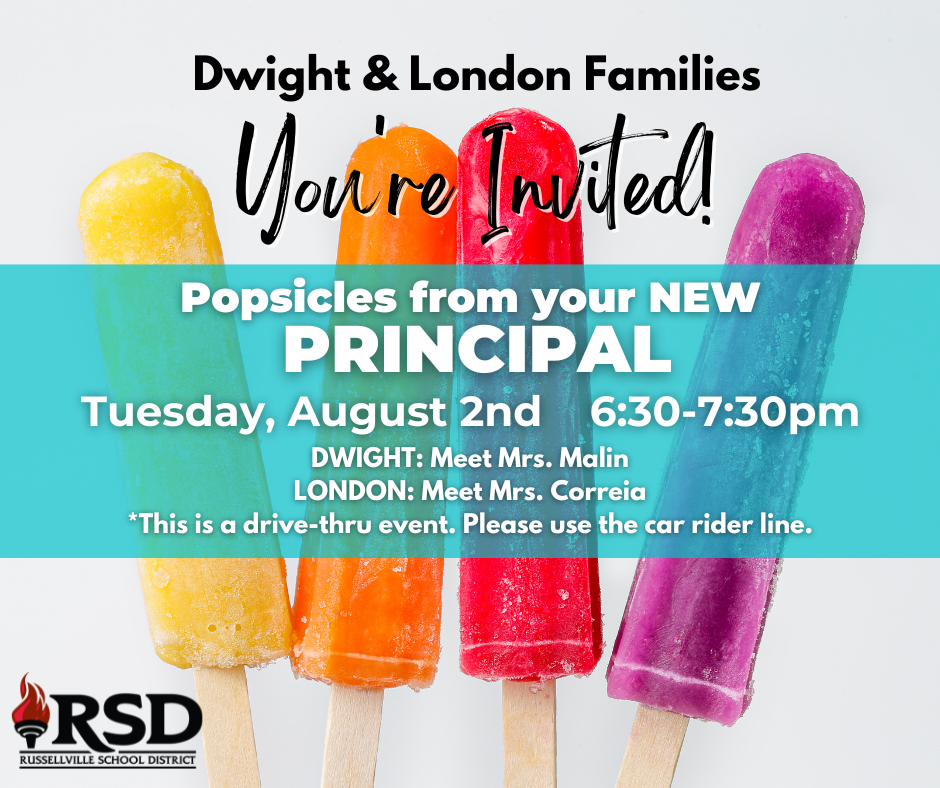 RSD will host two Meet the Principal events for Mr. Brad Ray, new principal at Russellville High School. The come & go events will be held on Tuesday, August 2nd from 12:00-1:00 P.M. and 5:00-6:00 P.M. at The Center for the Arts. Students, parents, teachers and community members are invited to stop by and welcome Mr. Ray to Russellville. #ForwardRSD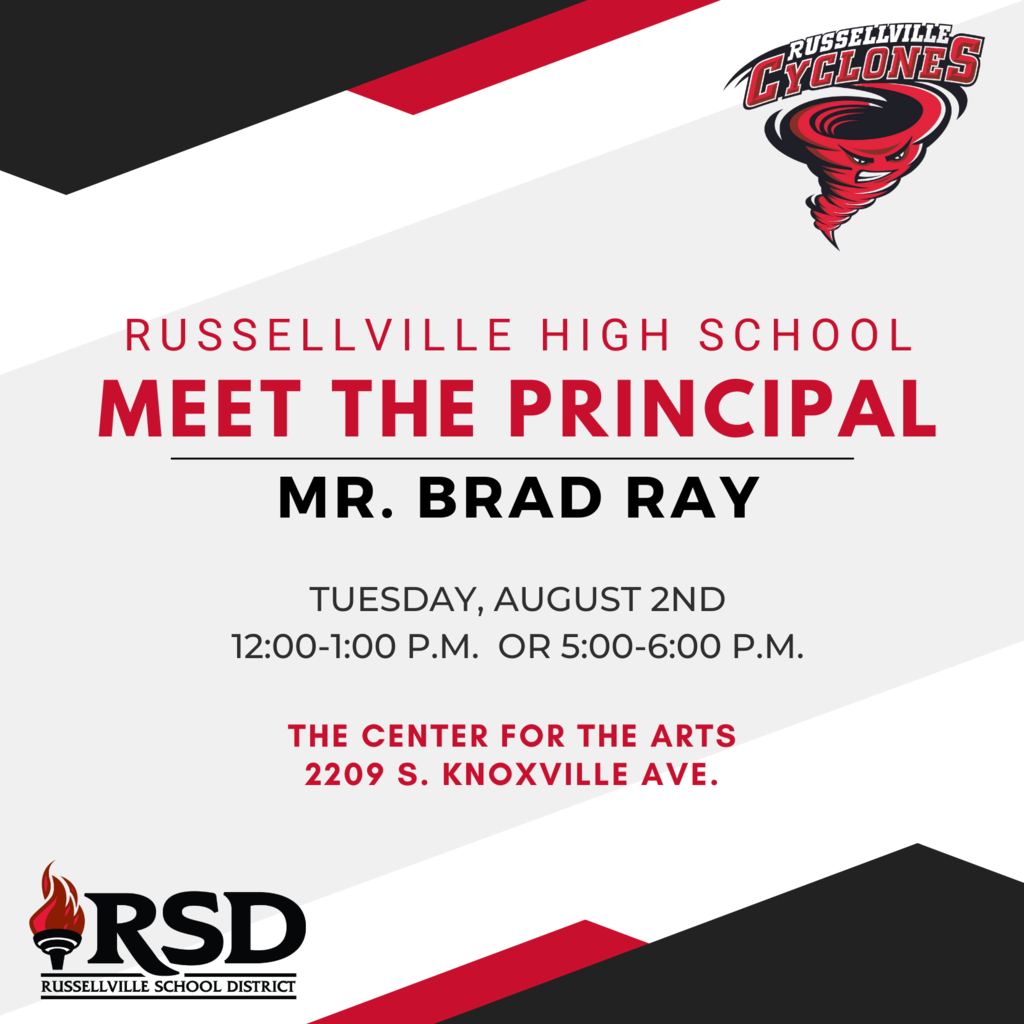 RSD is representing well at the 47th annual Arkansas Association of Educational Administrators (AAEA) Conference in Little Rock this week! #ForwardRSD #AchievingExcellenceTogether #AAEALovePublicEducation

RSD Board of Education Member Spotlight: Mrs. Janet Winn Mrs. Winn is not only a former RHS graduate but also a former RSD educator! She says, "My favorite part about RSD is seeing students reach their potential." Learn more about Mrs. Winn below: #ForwardRSD